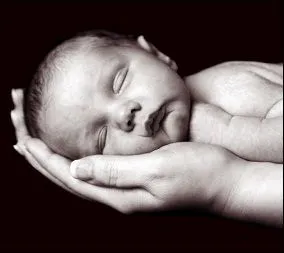 We believes strongly in pediatric chiropractic and offers this important information: From time to time, it can seem tiring attempting to keep up with a five-year-old. If you have an active child of this age, or if you've ever been around one for any length of time, you may have found yourself hoping that the kid would just stop moving for a moment. However, recent research is validating the long-term health benefits of this whirlwind of activity. In fact, according to a new University of Iowa study, rather than trying to slow these little ones down, five-year-olds should be encouraged to be as active as possible. Why? "Because it pays off as they grow older," said Kathleen Janz, lead author of the study and professor of health and sport studies in the UI College of Liberal Arts and Sciences.
Being active at age five helps kids to avoid excess fat as they get older even if they don't continue to be as active later in childhood. "We call this effect 'banking' because the kids benefit later on, similar to having a savings account at a bank. The protective effect is independent of what happens in between," Janz went on to say.
Using a special scanner that accurately measures bone, fat, and muscle tissue, and an accelerometer that measures movment every minute, the UI team tested the body fat and activity level of 333 kis at ages five, eight, and eleven. The kids wore accelerometers to record their activity level for up to five days, affording much more reliable data than relying on kids or parents to track minutes of exercise.
The study, published in the American Journal of Preventive Medicine, indicates that kids who are active at age five end up with less fat at age eight and eleven, even when controlling for their accumulated level of activity. The average five-year-old in the study got thirty minutes of moderate to vigorous exercise per day. For every ten minutes on top of that, kids had one-third of a pound less fat tissue at ages eight and eleven.
Although further investigation is necessary to discover what happens to the bodies of the active kids that keeps them in better shape down the road, Janz said that it could be that the active 5-year-olds didn't develop as many fat cells, improved their insulin response, or that something happened metabolically that offered some protection even as they became less active.
However, as exciting as this study is, weight moderation is not the only benefit of early exercise. As a chiropractor I have noticed over the years that active kids don't have as many common childhood health challenges, such as catching colds and the flu. Chiropractic treatment is, of course, particularly beneficial in helping kids to stay healthier. But, in addition, the stimulation to the brain that occurs during activities, especially those that require "cross pattern" motor movements of the larger muscles, i.e., right hand/left leg and left hand/right leg, such as crawling, running, climbing, and skipping, also boosts the autoimmune system and keeps kids healthier.
Many children nowadays are overweight and unhealthy. Though part of the problem is an unhealthy diet, lack of exercise is also a major contributing factor. If you have a five-year-old who chooses to watch television or play video games rather than participating in more active play, help your child to get up and get moving into healthier activities. Moderate to vigorous activity will not only benefit your child now, but will help to build a healthier future. You can bank on it!